As temperatures start to decrease outside and people begin to start staying in more, it is important to take precautions so that your apartment is a safe place to be. Most apartment fires are preventable if safety measures are put in place, but it is also important to have a plan if a fire does happen. Whether it is a kitchen fire or electrical fire, here are some fire prevention tips to ensure that your family is safe through the chilly months.
Kitchen Safety
As the colder weather comes, the want for a warm, hearty homecooked meal comes as well. All the cooking and baking that takes place makes a home feel lively, but as almost half of the apartment fires start in the kitchen it is important to be mindful of how you go about it. Do not ever leave food unattended and keep oven mitts and towels away from any hot surface. Be especially careful when using oil or grease and try to avoid wearing loose-fitting clothing. Setting a reminder to turn off the oven or stove just to be extra careful!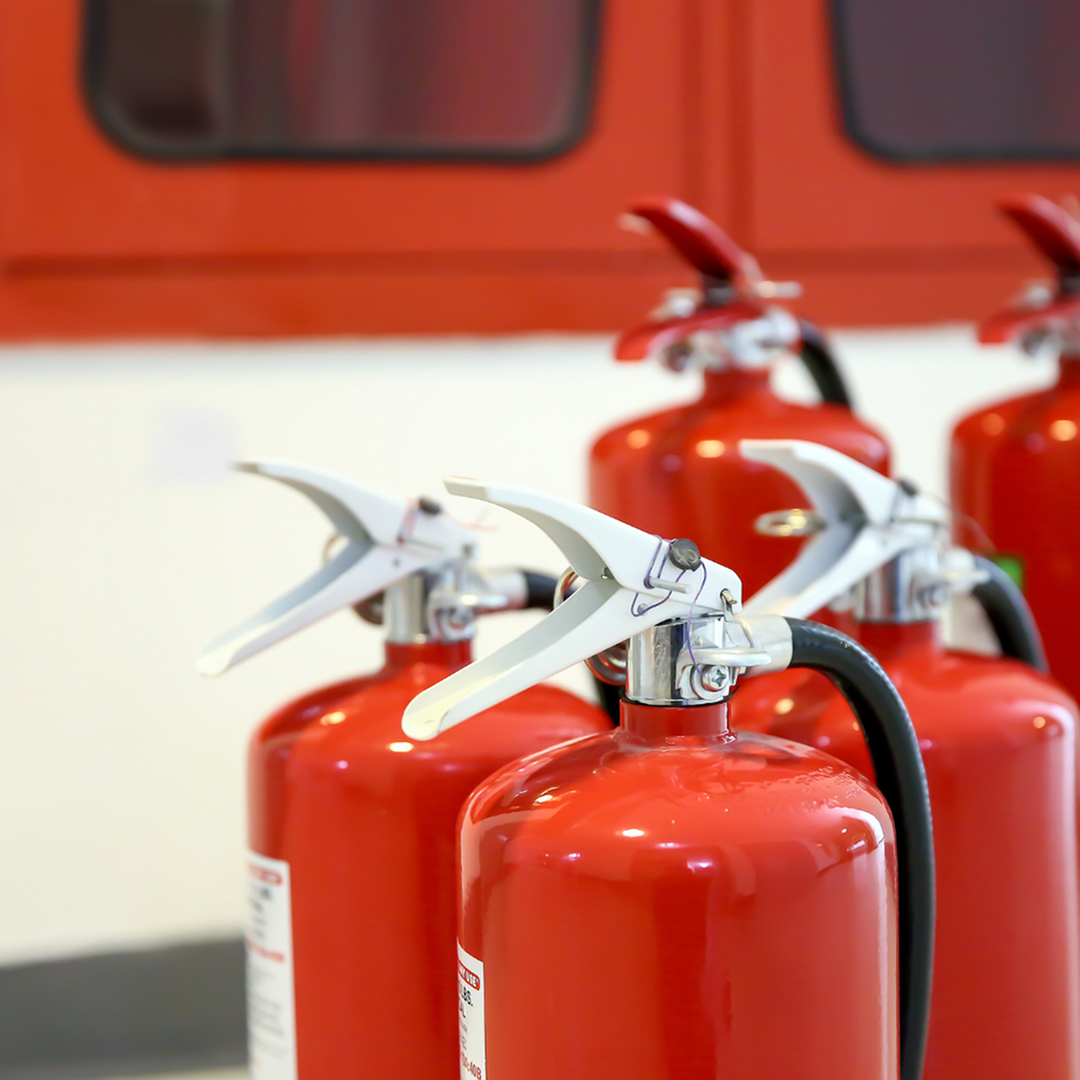 Smoke Detectors and Fire Extinguishers
Ensuring that your apartment has working smoke detectors is an easy, quick precaution to take to protect yourself. These detectors can be battery-powered or electrically wired. Test alarms about once a month and put one outside each room where people sleep. If a smoke detector is malfunctioning, try to take care of that ASAP. Fire extinguishers are also an easy precaution to take in your home. Having a fire extinguisher on hand can help prevent a small fire from spreading into a bigger one. Make sure the extinguisher is up to date and working properly.
Heating and Candles
When using a portable space heater, make that there are at least three feet of clearance around it. Do not keep them on all day and especially do not leave them on when you go to sleep. Turn them on in intervals and when they are on keep small children and pets away from them. When it comes to candles, never leave the open flame unattended and keep it away from curtains or any type of draping cloth. Always remember to blow candles out if you are leaving the room or if you are going to sleep.
Electrical and Appliances
In order to prevent electrical fires, try to use power strips instead of extension cords because they have circuit breakers. If any type of electrical appliance cord gets cut or cracks, do not try and tape it back together with electrical tape as this can make the cord to overheat and cause a fire. Unplug the cord and replace it instead. You can also protect your appliances by using surge protectors. If an electrical fire does occur, do not ever throw water on it because of the risk of electrocution; a fire extinguisher is always better.
Laundry Room
To ensure property safety measures in your laundry room, have your dryer installed by a professional. Avoid using dryers that do not have a lint filter and clean your lint filter after every load.
Have a Plan
Although following all these tips can reduce the chance of a fire occurring in your apartment, not all fires can be prevented. That is why it is important to have an escape plan. Conduct practice fire drills with your family and map out the best route to get out of your building. Have a backup route just in case the first route is blocked. Being prepared if a fire does occur can help reduce panic in a real situation.